North Lenoir Collective
November Hours of Operation
For November, we will only be open on Tuesday evening, November 21 from 5:30-7:00.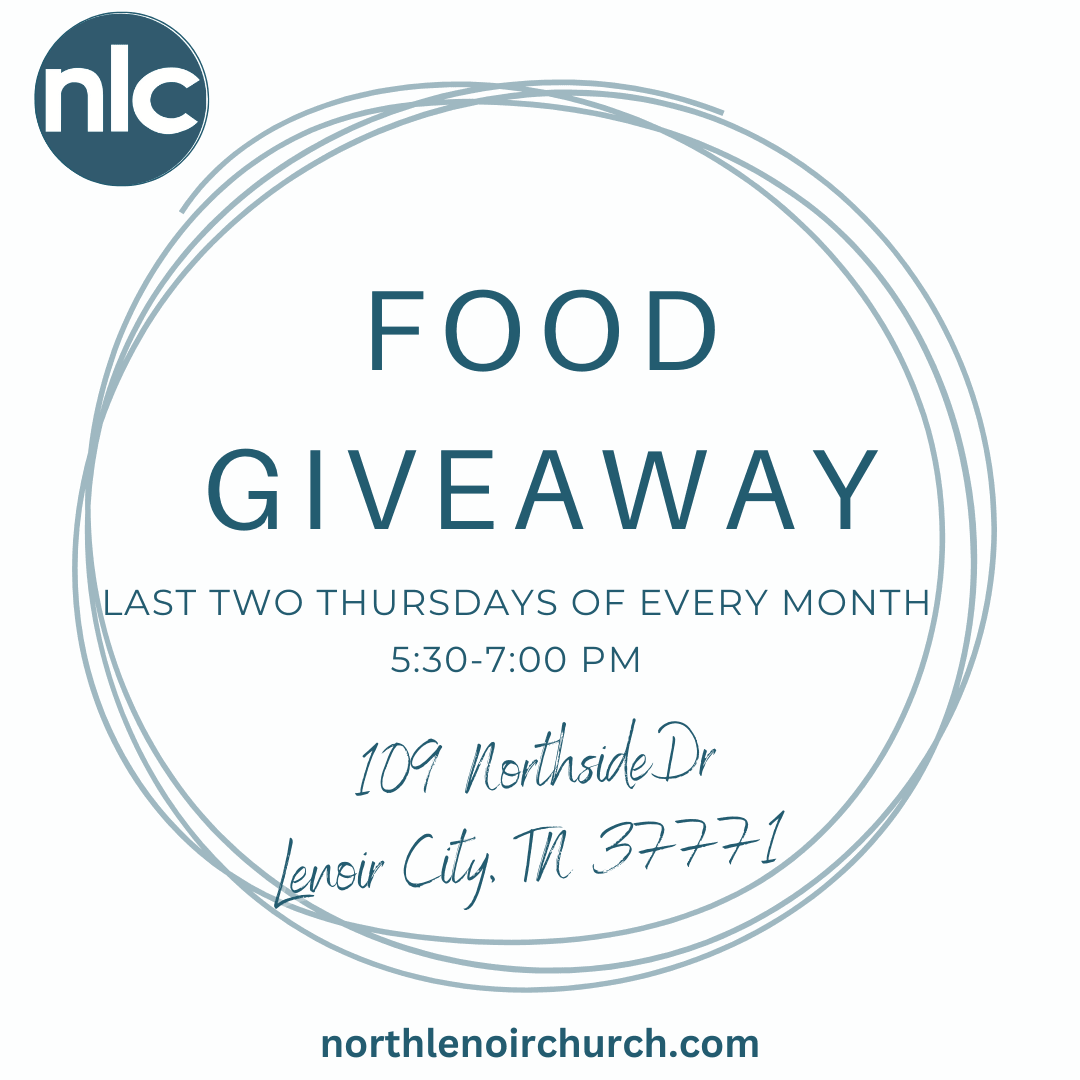 Mission Statement
North Lenoir Collective is a food pantry that exists to further the mission of North Lenoir Church of God.
In an effort to remind people that they are Named by God, Loved by Jesus and Called by the Holy Spirit, North Lenoir Collective will provide hope for the hungry.
We will maintain a clean and safe environment to store food.
We will provide a loving and nonjudgemental environment for the needy to seek help.
We will give liberally to the hungry.
We will maintain confidentiality to the best of our ability.
We will serve with integrity and excellence as unto the Lord.
Openings
Food must be picked up at 109 Northside Dr. Lenoir City, TN.
Dates and times are subject to change.
We will remain open until closing time or when supplies run out (whichever comes first).
We are now open on the last two Thursday evenings of every month from 5:30-7:00.